Coffee House Press Extravaganza with LaTasha N. Nevada-Diggs, Eleni Sikelianos, and Anne Waldman
LaTasha N. Nevada-Diggs, Eleni Sikelianos, and Anne Waldman reading new poetry
Celebrating three new books of poetry!
About the books:
Village by LaTasha N. Nevada-Diggs
Village is part poetry collection, part soundscape, Village uses dark humor and keen observation to explore the roots of memory, grief, and estrangement.

In propulsive and formally inventive verse, LaTasha N. Nevada Diggs examines how trauma reshapes lineage, language, and choice, disrupting attempts at reconciliation across generations. Questioning who is deemed worthy of public memorialization, Diggs raises new monuments, tears down classist tropes, offers detailed instructions for her own international funeral celebrations, and makes visible the hidden labors of care and place. From corners in Harlem through North Carolina back roads, Diggs complicates the concept of "survivor," getting to the truth of living in the dystopia of poverty.
Your Kingdom by Eleni Sikelianos
Eleni Sikelianos, "a master of mixing genres" (Time Out New York), further bends time and space in Your Kingdom, an ode to our more-than-human animal origins. As she studies the wild roots of our past, present, and future, Sikelianos, one of our foremost practitioners of ecopoetic exploration, finds solace in the complexity of our natural lineage as we face the environmental precarity of the present.
Our shoulders and hips were invented by salamanders. Hidden motives bind us to cuckoos and caterpillars. Our faces form biological maps while our organs trace the shapes of our animal ancestors. From the cellular to the celestial, Your Kingdom inquisitively and energetically investigates our notion of biological kingdoms, calling us to "let the body feel all its own evolution inside."
Bard, Kinetic by Anne Waldman
The expansive, countercultural, and wildly prolific life of celebrated poet Anne Waldman, in her own words. In Bard, Kinetic, Anne Waldman assembles a multifaceted portrait of her life and praxis as a groundbreaking poet. Waldman charts her journey through a maelstrom of radical artistic activity: growing up in Greenwich Village, creative partnership with Allen Ginsberg, touring with Bob Dylan, and founding the Poetry Project at St. Mark's Church and later, the Jack Kerouac School of Disembodied Poetics at Naropa University. She discusses the philosophies that guide her as a writer, activist, performer, instigator, and Buddhist practitioner, and pays homage to friends and collaborators including Amiri Baraka, Lou Reed, John Ashbery, Kathy Acker, and Diane di Prima. Waldman's experiences serve as a guide for others committed to making the world a conscious and conscientious place that soars with the discourse and activism of poetry and poethics.
About the authors:
LaTasha N. Nevada Diggs is a writer, vocalist and performance/sound artist, and the author of TwERK (Belladonna, 2013). Diggs has presented and performed at California Institute of the Arts, El Museo del Barrio, The Museum of Modern Art, and Walker Art Center and at festivals including: Explore the North Festival, Leeuwarden, Netherlands; Hekayeh Festival, Abu Dhabi; International Poetry Festival of Copenhagen; Ocean Space, Venice; International Poetry Festival of Romania; Question of Will, Slovakia; Poesiefestival, Berlin; and the 2015 Venice Biennale.  As an independent curator, artistic director, and producer, Diggs has presented events for BAMCafé, Black Rock Coalition, El Museo del Barrio, The Schomburg Center for Research in Black Culture, Lincoln Center Out of Doors, and the David Rubenstein Atrium.  Diggs has received a 2020 George A. and Eliza Gardner Howard Foundation Fellowship, a 2020 C.D. Wright Award for Poetry from the Foundation of Contemporary Art, a Whiting Award (2016) and a National Endowment for the Arts Literature Fellowship (2015), as well as grants and fellowships from Cave Canem, Creative Capital, New York Foundation for the Arts, and the U.S.-Japan Friendship Commission, among others. She lives in Harlem and teaches part-time at Brooklyn College and Stetson University.
Eleni Sikelianos was born and grew up in California, and has lived in New York, Paris, Athens (Greece), Colorado, and now, Providence. She is the author of nine books of poetry, most recently What I Knew and Make Yourself Happy, and two hybrid memoir-verse-image-novels, The Book of Jon and You Animal Machine. A number of her books have appeared in French and one in Greek, and her work has been translated into many other languages. She has been at the forefront of ecopoetics and hybrid work since the early 2000s, exploring family as well as animal lineages. Her work has been widely fêted and anthologized, garnering numerous awards, including from the National Endowment for the Arts, the Fulbright Program, the National Poetry Series, New York Foundation for the Arts, Princeton University's Seeger Center, and the Gertrude Stein Awards in Innovative American Poetry. Dedicated to the many ways poetry manifests in communities, she has taught workshops in public schools, homeless shelters, and prisons, and collaborated with musicians, filmmakers, and visual artists. She currently teaches at Brown University.
Anne Waldman is the author of numerous volumes of poetry, including the feminist epic The Iovis Trilogy: Colors in the Mechanism of Concealment, which won the PEN Center USA Award for Poetry in 2012. Other books include Trickster Feminism, Voice's Daughter of a Heart Yet to Be Born, Manatee/Humanity, Gossamurmur, Jaguar Harmonics, and the anthologies Cross Worlds: Transcultural Poetics (co-edited with Laura Wright) and New Weathers: Poetics from the Naropa Archive (co-edited with Emma Gomis). She is a recipient of the Shelley Memorial Award, a Guggenheim fellowship, and the Before Columbus Foundation Lifetime Achievement Award, and is a former chancellor of the Academy of American Poets.
Waldman has engaged with cultural and political activism throughout her career and was arrested with Daniel Ellsberg and Allen Ginsberg at Rocky Flats in the 1970s. She has been at the forefront for many decades in creating poetic communities and archiving precious literary histories and oral recordings of the twentieth and twenty-first centuries. She was one of the founders of the Poetry Project at St. Mark's Church and a founder (with Diane di Prima and Ginsberg) of the celebrated Jack Kerouac School of Disembodied Poetics at Naropa University in Boulder, the first Buddhist-inspired university in the West, where she continued as director for many years and now curates the Summer Writing Program. She has taught and presented at schools, conferences, and festivals worldwide. Waldman is also a respected musician; Patti Smith called her latest album, 2020's Sciamachy, "Exquisitely potent. A psychic shield for our times." Her libretto for David T. Little's Black Lodge had its premiere at Opera Philadelphia in October 2022.
About Coffee House Press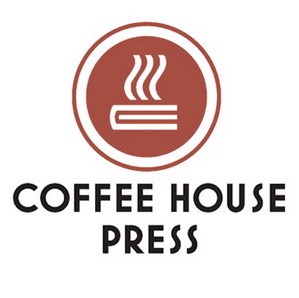 Coffee House Press creates new spaces for audiences and artists to interact, inspiring readers and enriching communities by expanding the definition of what literature is, what it can do, and who it belongs to. They are one of the nation's leading independent literary publisher, and demonstrate a vision for the future of literature through innovative off-the-page programming that broadens and deepens literature's relevance to the world. Visit Coffee House.

This event was made possible from the support of the City Lights Foundation. To learn more visit: https://citylights.com/foundation/